Parent Information
Wold Academy recognises the important role that parents play in the education of their children.
We see the educational experience as a partnership between home and the academy.
Parents are encouraged to attend meetings, assemblies, Numeracy/Literacy training and other school events and to come into the classrooms as reading volunteers. Make sure to check the school website regularly to keep yourself informed.
Parents are always welcome in school either to visit or to talk through matters that may be causing concern. The Principal and Vice Principal are available on a daily basis as are class teachers and Year Group Leaders. To comply with fire and security regulations, parents are asked to make initial enquiries at the school office.
Safeguarding
Reading Support Websites
Understanding Phonics:
www.ruthmiskin.com/en/resources/parent-information-understanding-phonics
Soundblending - great for Reception:
www.ruthmiskin.com/en/resources/parent-tutorial-teaching-sound-blending
Storytime at home: an essential part of your child's reading journey:
www.ruthmiskin.com/en/resources/storytime-home
Why read to your child?:
www.ruthmiskin.com/en/resources/information-parents-why-read-your-child
Key information
Our performance against other schools can be found via the Department for Education's School Performance Table.
KS2 Performance Data - 2018/19
KS2 Results Over Time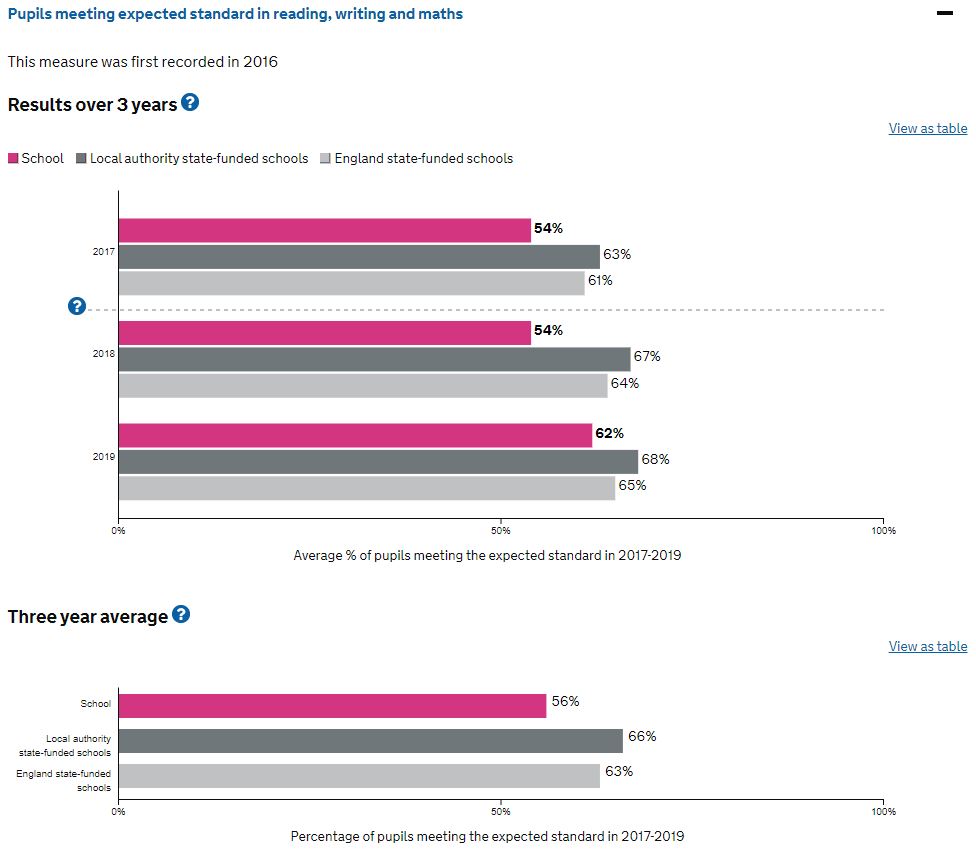 Ofsted & Parent View
Our latest Ofsted report can be found here.